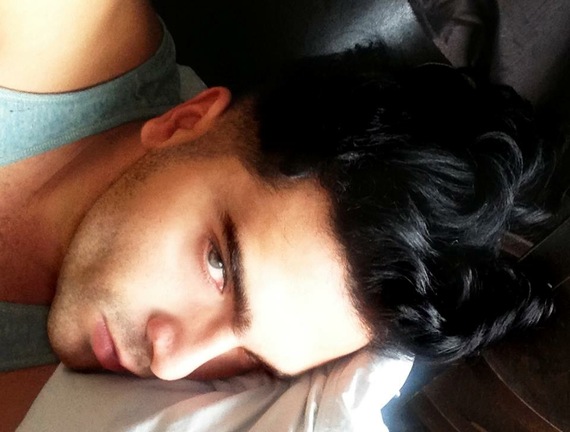 I first approached San Siguenza because of his striking profile. At the time, my opening line was something like "Your head should be on a coin." He laughed, and over the course of 10 years, we would make a little small talk in a dark, divey East Village bar.
He has a humble presence that for all those years held a secret; San is an amazing artist. After connecting on Facebook, I was able to begin a fascination with his work. Vibrant watercolors popped up on his feed that mostly feature female celebrity or local character portraits. The works have a fantasy feel but are executed with such precision that it is remarkable to find out that they are watercolors. He captures a delicate energy in his subjects that makes you almost hear them sing or crack a diva statement. If I had this talent everyone would know it, but not San; he is a quiet gentleman. I am hoping with this interview that I can get the whole story and possibly even get him to brag a bit…
EP: How did you come to learn your craft and at what point did you say "I am an artist"?
SG: I started painting as a child . My father is a watercolor artist and an architect. As an immigrant we grew up poor, but there was never a shortage of paper and paint around my house: It was always promoted and encouraged . I then attended SVA (School of Visual Arts) and FIT (Fashion Institute of Technology).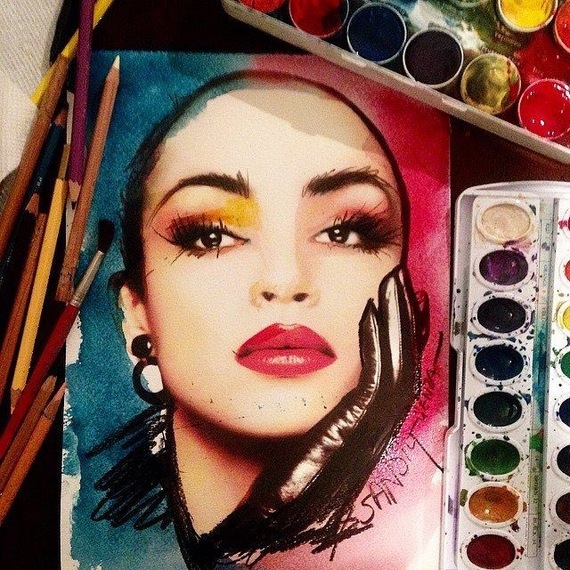 EP
: What inspires you to create?
SG: Vibrant non-conformists inspire me! People who decided, you know what this is my life, I only have one. I am. I'm going to dress a certain way and live my life a certain way no matter what. I love trying to capture an energy and an essence.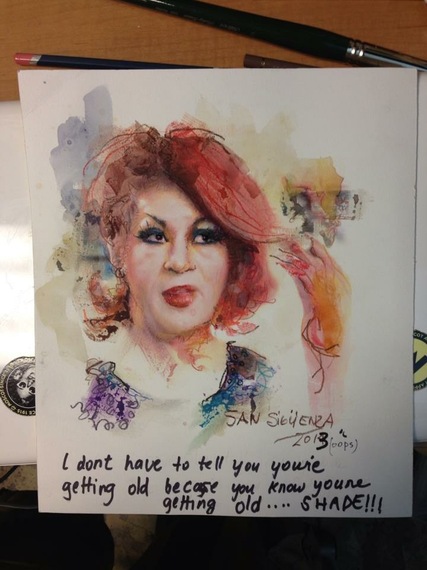 EP
: Where are your works sold and do you take commissions?
SG: I am mostly selling prints of my work for now, but I have big plans for the near future!
EP: Have you had shows and who are your collectors?
SG: I had a few shows early on after college then started working for other people; sort of giving all of my creative energy for them and saving none for me. I was let go from a job after 8 years and literally the next day, the paintings just came day after day…
EP: I have mostly seen your pop culture divas… who or what else do you paint?
SG: I love painting CELEBRITY and fashion and music icons, but I also paint everyday people in our N.Y.C. from the homeless to local legends, with the same love and respect as the famous people.
EP: Have you had reactions from the subjects?
SG: YES, I have had reactions from my subjects . Social media has really changed the game. I can reach so many people that can't or don't or wantt visit a gallery. MADONNA shared my work calling it "Rebel Art from a Rebel Heart." Taraji P Henson, Laverne Cox, Selena Quintanilla's family. It's pretty awesome.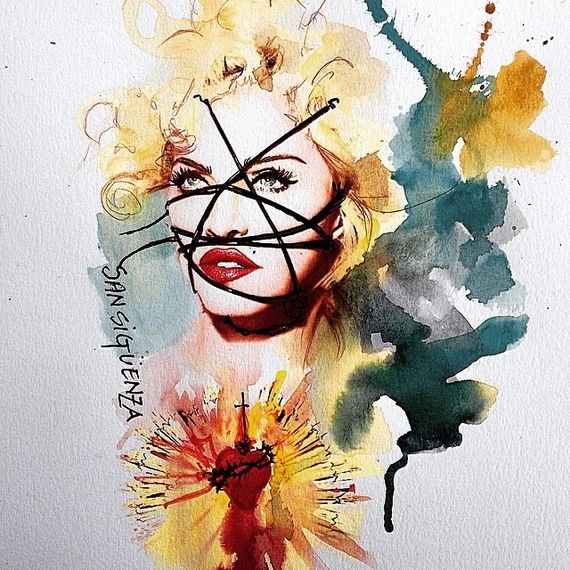 EP
: What do you see as being the evolution of your work? What other design projects are you involved with?
SG: I am a firm believer in technology. If you do not follow the world's changes you will get left behind. I have been in the eyewear industry for almost 19 years! I'm also an eyewear designer. I'm currently working in Italy with another designer to create an amazing project that will combine my art work and eyewear design. Why not combine all of your passions? Why pick just one?
EP: How long does it take to complete a work? What is your process?
SG: Paintings sometimes take 5 minutes other times days. It just depends on everything going on in my head or around me. Like Picasso use to say "It took me all of my life to create this"… or that… Because in a way the collector is receiving an extension of my life, my ups and downs, and experiences. So, 35 years is how long it takes for every piece
EP: What artists have inspired you and why?
SG: The artist that inspire me would have to be Egon Schiele and Robert Risko. I think that any subject they take on an essence is there it's not just a portrait; no matter if they are painting a celebrity or a prostitute. They paint an aura or an energy.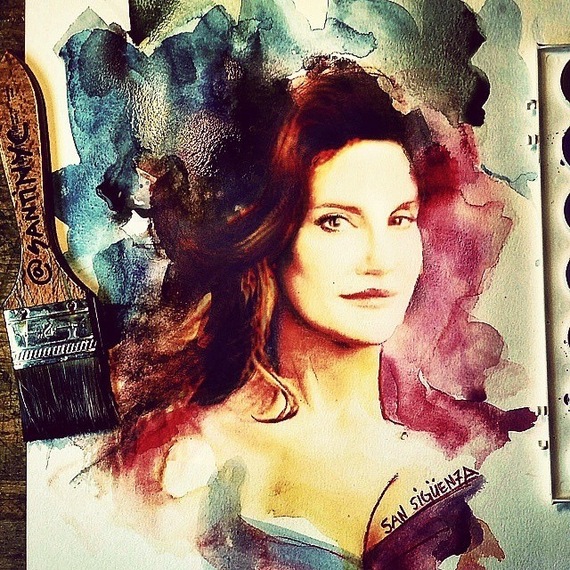 EP
: Lastly and try to boast, what is your favorite piece that you have created? Why?
SG: My favorite piece is one I painted of Selena Quintanilla, the late Tejano singer. I painted this during a time of loss in my life as a therapy of sorts and it reached her sister over social media before you know it the art work was in "People Magazine" and finally in the Selena Museum in Corpus Christi, Texas. It was so insane! Her music helped me heal and in a way I was able to bring Selena to her family and fans. The outpouring was surreal. I then realized the power that art can have; you could really reach people in a special way.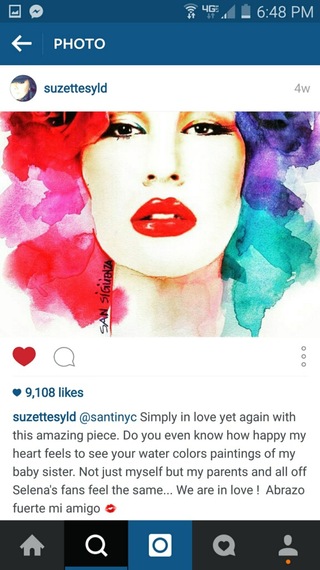 FOR MORE ON SAN SIGUENZA CHECK OUT
SANSIGUENZA.COM
FOLLOW SAN ON INSTAGRAM: SANTINYC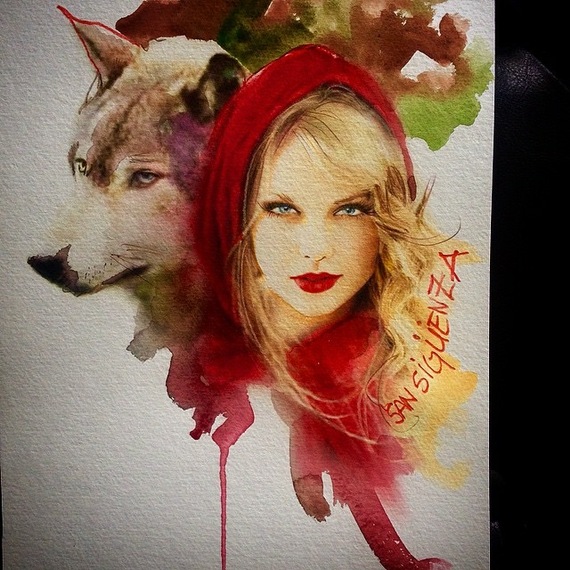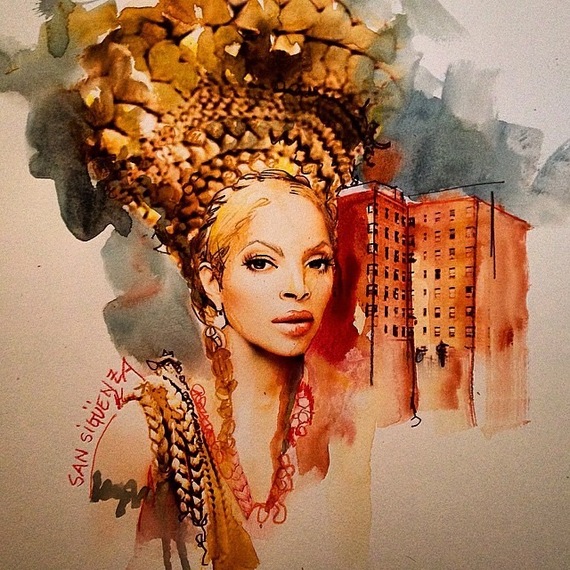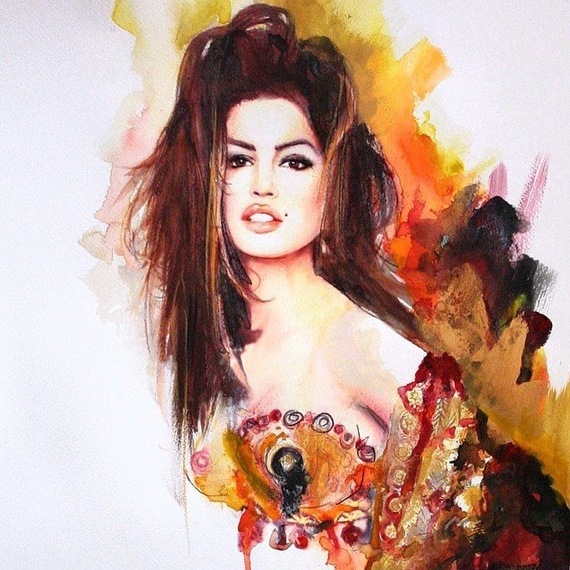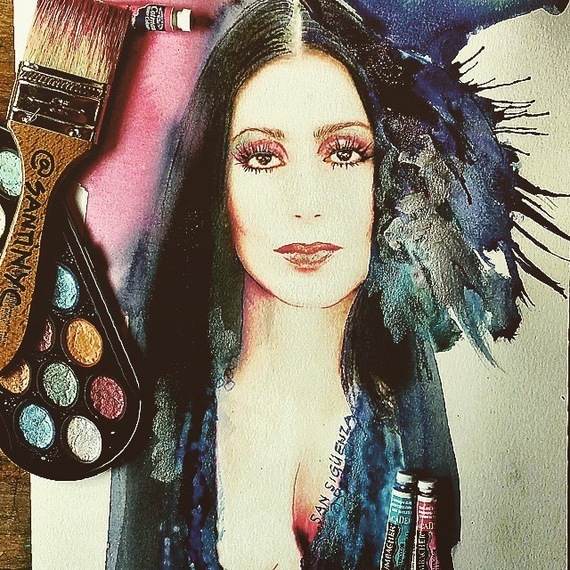 — This feed and its contents are the property of The Huffington Post, and use is subject to our terms. It may be used for personal consumption, but may not be distributed on a website.