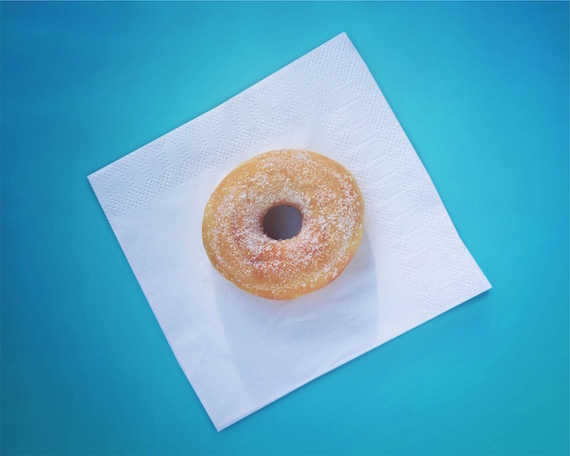 By Amy Marturana for Well+GOOD
Maybe the biggest recent revolution in the nutrition world has been the shift from thinking of fat as public enemy number one, to recognizing that sugar is the real culprit–implicated in everything from chronic inflammation to high cholesterol.
But knowing that intellectually and really, truly understanding how sugar sabotages the body are two very different things.
That's why Aussie filmmaker Damon Gameau–who's been on a no-added-sugar diet for years–got back on the sugar bandwagon for his new Super Size Me-style documentary, That Sugar Film. "The only real way to get answers is for me to start eating sugar again, and see what it does to my body," he explains in the film. And his (terrifying!) results might just have you forgoing it for good.
The sugar-eating plan: For two months, Gameau ate as much sugar as the average Australian does daily, which is 40 teaspoons or approximately 160 grams. (For reference: The World Health Organization recently released new recommendations that say roughly six teaspoons a day is ideal.)
Keep reading to see what happened when Gameau added all that sugar to his diet…
More reading from Well+GOOD:
Everything you need to know about inflammation
Are you addicted to sugar without even knowing it?
(Photo: That Sugar Film)
— This feed and its contents are the property of The Huffington Post, and use is subject to our terms. It may be used for personal consumption, but may not be distributed on a website.