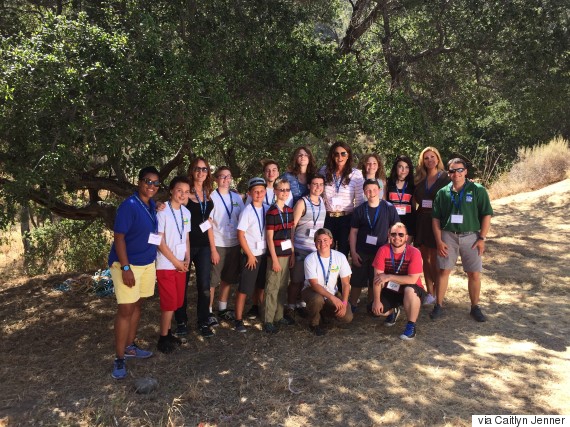 This article is part of an on-going original series written by Caitlyn Jenner for WhoSay called "The Real Me," which explores issues and people in the LGBT community.
Hi friends!
Not too long ago I had the honor of visiting a very special place called Camp Aranu'tiq. On the surface, it looks like any other children's summer camp — kids ages 8-15 are running around doing sports, swimming, and lots of other fun activities. However, it's a retreat entirely for transgender children, teens, and their families. Pretty neat stuff.
My friends and I spent time talking with the campers and I probably learned more from them than they did from me. I was so impressed by them — these young people have it together. Despite the tremendous challenge of dealing with their gender identities, they have incredible aspirations and are excited about life.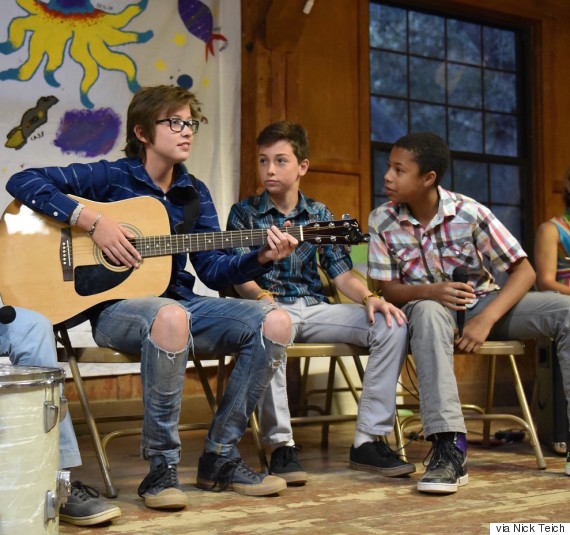 Camp Aranu'tiq has only been around for six years and it's growing quickly. Imagine a safe and fun place where these kids can be surrounded by others like them for the first time in their lives. Such an remarkable experience. With that, I want to turn it over to the mastermind behind Camp Aranu'tiq, Nick Teich, who will give you an even deeper look at this groundbreaking resource for young transgender children and their families.
Take it away, Nick!
—————–
Let me start by saying how wonderful it was to meet Caitlyn and for her to meet our campers. They need role models and people in the public eye to educate everyone out there that being transgender is okay. We want them to know that you can be a successful person and be transgender, too.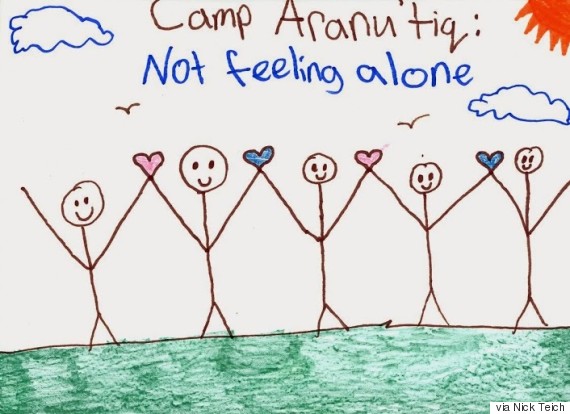 As a kid, I went to camp and had a phenomenal experience. When I got older, I started volunteering at a different camp, which didn't invite me back as a counselor once they learned I was transitioning. The director said, "For the good of the kids, don't come back." It was a surprising and heartbreaking moment for me.
I loved camp and learned the ins and outs of being an administrator. I talked to many parents who said their kids could not attend sleepaway camp because they were trans and they weren't being welcomed. At that point, I knew I had to start Camp Aranu'tiq.
The camp opened six years ago as a volunteer operation with 40 kids and it has grown exponentially… this year we will serve more than 400 people in the course of one season! We're entirely non-profit, and — thanks to donations — we're able to provide financial aid to pretty much whoever needs it.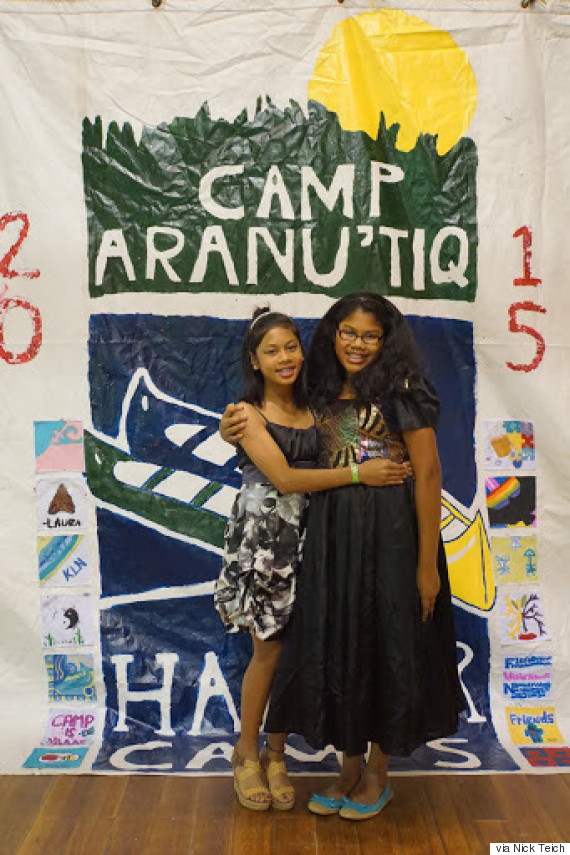 Instead of focusing on being therapeutic, we intentionally keep the activities to what you'd find at any other kids' summer camp. We have sports, drama, music, canoeing, swimming… things like that. We feel like the kids are forced to defend their genders and life courses all the time in the outside world, so we want them to be able to come to camp and feel normal.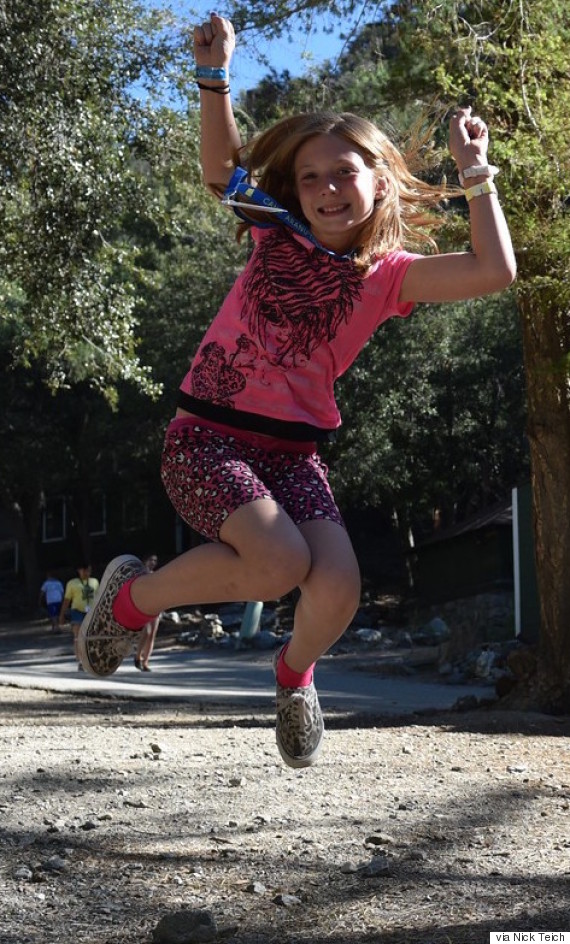 As you can imagine, coming to camp is a life changing experience for many of our campers. There's one story I wanted to share with you about a young trans girl who had a hard time adjusting and her parents weren't sure how she'd fare at camp. She was so unhappy with her body (which was male) that she resisted going to the bathroom and taking showers, which led to medical problems. When she got back from camp, her parents and doctors couldn't believe the difference in her. She felt better about herself because she had been around others like her, who understood her. We have a lot of stories like that.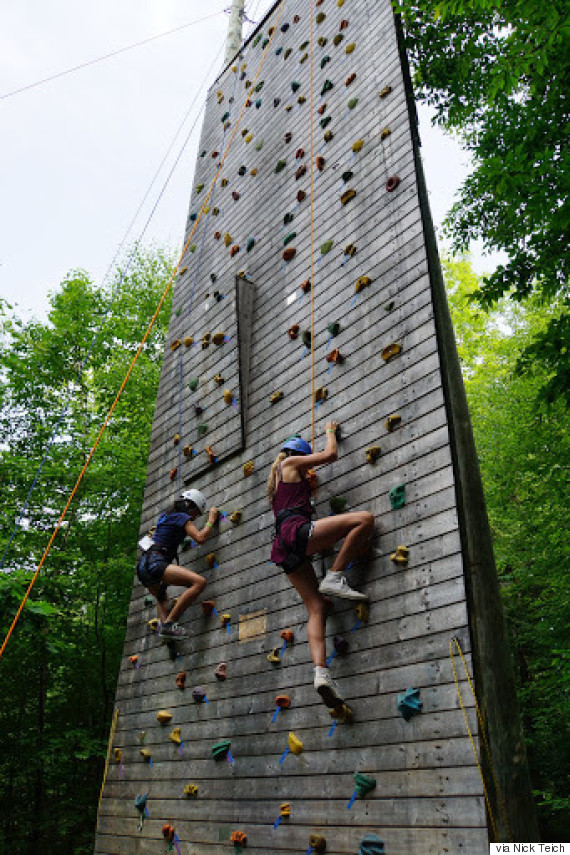 Camp Aranu'tiq has been an incredible experience. I think back to when I was not allowed at that volunteer camp because I was trans. I never could have imagined that horrible experience would have turned into such an opportunity to help other kids. To all of you reading, if you have an issue or something discriminatory that happens to you, it's almost always possible to turn it around into something positive. Camp Aranu'tiq is living proof of this.
For more information about Camp Aranu'tiq, head here.
For more information on the transgender movement, see a list of resources at CaitlynJenner.com.

— This feed and its contents are the property of The Huffington Post, and use is subject to our terms. It may be used for personal consumption, but may not be distributed on a website.