Not to brag, but I've stood upon some pretty rarified podiums: I've conducted "New York, New York" for Frank, "The Candy Man" for Sammy, and "Bye, Bye, Miss American Pie," for Don McLean. But over the last ten years or so, I've started working mostly in the classical music field and last Saturday night I had a major thrill: accompanying two of the greatest opera sings alive, Nathan Gunn and Isabel Leonard as they sang arias and duets from my favorite opera, The Marriage of Figaro, composed by my favorite composer, Mozart.
For many years I made my living working on television and Broadway and I loved playing the piano for Broadway legends who were recreating an original performance. I felt I was suddenly transported back to the Golden Age of Musicals, a period I missed, but imagined as intensely as any cast-album producer could have wished.
When I was just a punk kid — probably aware that I'd have to hurry, I somehow managed to escape high school and started playing for performers at auditions, rehearsals and nightclubs in Manhattan. Phyllis Newman heard about me and I was suddenly writing her new act for the Grand Finale, a long defunked NYC hotspot. Phyllis was a well-known TV personality then, but she first came to prominence as a supporting actress in a less-than-successful Jule Styne, Comden and Green musical called, Subways are For Sleeping. In fact, Phyllis won a Tony Award for her performance as a fallen bathing beauty, beating out another star-to-be who was making her debut as Miss Marmelstein down the block.
Happily for me, while my friends were listening to Black Sabbath, I was listening to Jule Styne and I knew the album to Subways by heart. So when Phyllis said we were going to do her famous number, "I Was A Shoo-in," my heart skipped a beat. Even then I was well aware that "Shoo-in" isn't first rate Jule Styne. It's probably not even third rate. But for me, at that moment, the number could have been "Rose's Turn." There I was playing for the same person who was on the cast album, recreating with my fingers the sound that I grew up on.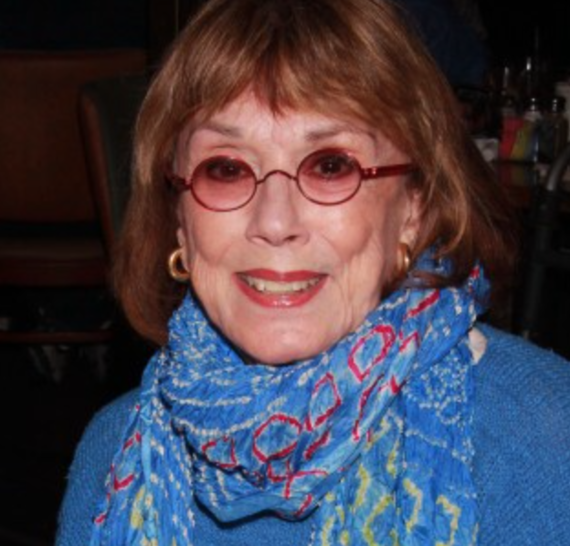 Through Phyllis, I met her illustrious husband, Adolph Green and his partner Betty Comden. One fine day the pianist who had traveled with them for years couldn't make a concert the two were giving, and I was enlisted. I got to accompany Adolph as he sang — no, forgive me — became Captain Hook, singing the lyrics he himself had written. I remember the thrill of playing my favorite song, "Make Someone Happy," with Betty singing. The way she phrased it, the way her lyrics caressed the music. It was poetry. I can hear her in my head as I write.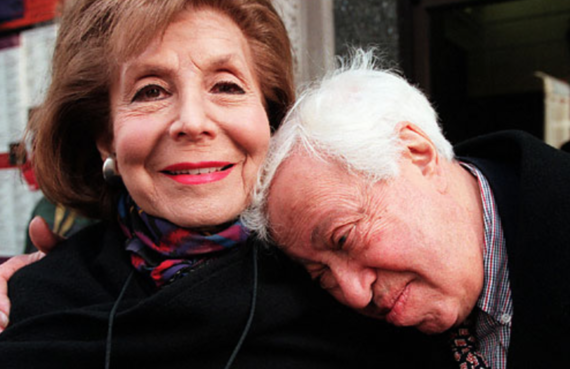 Over the years, I've accumulated many fabulous memories: playing "Nowadays" for Gwen and Chita, the Cassie Dance for Donna McKechnie and "What I Did for Love" for Priscilla Lopez. After she was a dictator-ess but before she was a legend, I played for Patti LuPone at many classy and not so classy venues. Performing Patti's Broadway classics was a completely different experience, because quite frankly, I never liked nor really understood "Don't Cry for Me Argentina." Or "I Dreamed a Dream." I admit these songs had disappointed me; they didn't seem to be infused with the wit and specificity of the songs I considered classics.
But something miraculous happened when I played for her. Her belief in the songs made me believe them absolutely. When I played that musical interlude in "Argentina," I was there right by her side on the balcony at the Casa Rosada. When I played those three building chords and she lifted her hands, I could barely control myself.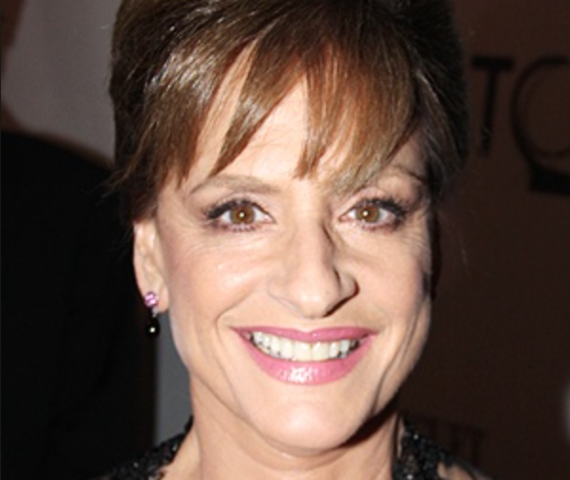 Another memory is interviewing and playing for Carol Channing at a show we did together called Singular Sensations. We were talking about Dolly and the audience was eating it up. She and I had performed "Before the Parade Passes By," and now we were talking about the title song and Gower Champion's staging: how in rehearsal, Gower had the waiters lift Carol in the air. Then he came running down the aisle saying, "No. That's wrong. Sorry. Dolly is becoming her own woman. She should never be lifted. She always has to have her two feet planted firmly on the ground." Then Carol talked about the modulation into the last chorus. How it's not just a modulation, it's a musical metaphor for Dolly picking up the pieces of her life and moving forward.
The audience was mesmerized. Knowing the frenzy it would cause, I went to the piano and started the famous strut intro to "Hello, Dolly." The crowd was on their feet and stood through the entire number. And when we hit that modulation and Dolly made up her mind, I modulated for dear life. I had to pinch myself: I was playing Dolly for Dolly.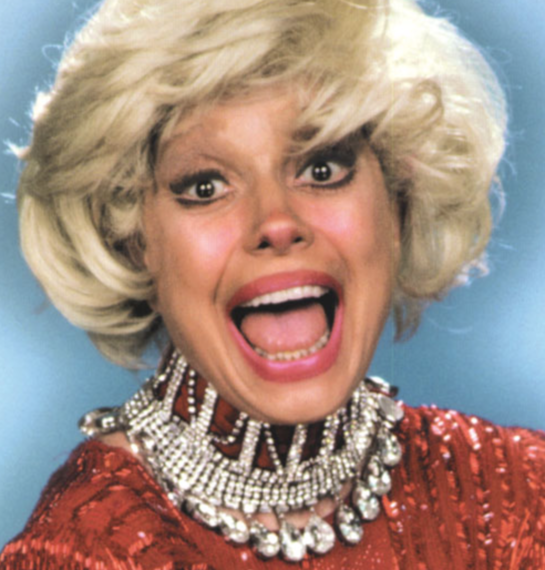 But the past is the past, and last weekend was another thrill altogether. I was asked to help the legendary financier and philanthropist Michael Milken put together the entertainment for his annual Prostate Cancer Fundraiser in South Hampton and I suggested Isabel and Nathan, fresh off their triumph in Cold Mountain, a new opera at the Santa Fe Opera which received rave reviews. Given the audience demographic of this event, the program needed to be a light classical one with plenty of songs from Broadway. But as they were basically opera singers, we had to have some opera in the program. Plus, I had another agenda as well.
I wanted to play the famous arias for them from Figaro, the arias they performed on all the great opera stages across the world, everywhere from the Met to Vienna, from Salzburg to Covent Garden. To make sure I was at a high level of performance, I cancelled all my appointments and practiced like a maniac. Off went the Netflix, out came the Czerny. No more bike riding in the park; time for scales, scales and more scales. The music isn't terribly technically challenging, although there are some nasty passages, but playing Mozart requires an almost zen-like concentration to explore and bring to life all the subtleties Wolfy imbued the music with. So I was spending four hours a day practicing.
Practicing the piano is very much like an athlete training for a competition; the training can't be rushed. Practicing for two hours and two minutes is better and more productive than practicing for two hours. It's about the commitment and muscle training. Usually when I am getting ready for a classical concert, I start working on the program at least three months before, or longer. Now I had less than I week.
After the first day of my strict regiment, I could hardly hold a pencil my fingers were aching so badly. Playing at the level I wanted to seemed unachievable in this short time.
But I persevered. Practicing Mozart is a joy and as every good boy who does fine knows: practice makes perfect.
Monday, Tuesday, Wednesday, more practicing and my fingers started to get looser. The runs up and down the keyboard were more fluid and I started being able to bring out the singing tone these gorgeous arias deserve. Slowly but surely the beautiful internal lines of the arias began to have independent voices. Progress was being made.
Thursday night Isabel came over to my apartment and we ran through her section of the program. Nathan wasn't going to be able to rehearse until the day of the concert.
Our rehearsal went well. She seemed happy. I was marginally happy. Working on an accompaniment on my own is one thing, but having someone sing as I play is another. As I mentioned, I've seen Isabel dressed as Cherubino on the stage of the Met and the HD broadcasts countless times, but to have her in my living room, singing the aria directly to me, is another experience altogether.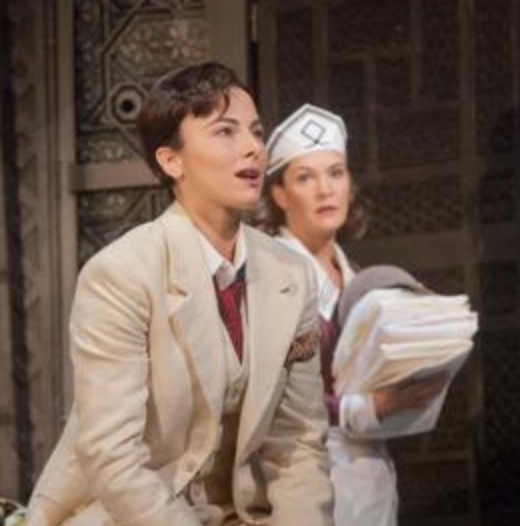 I made of few mental notes of what I wasn't happy with and after she left, more practicing. This time, just the phrases that I knew needed some work.
On Friday afternoon, we landed in South Hampton and went to the mansion where the concert was going to take place. This rehearsal was the first and last time I'd get to work with Nathan before the show and only the second time I'd get to rehearse with Isabel.
Usually rehearsals like this on the afternoon of a show in the venue are particularly frustrating as the stage crew is still hanging lights, testing microphones and the caterers are setting up the tables. For some reason this one was even worse with people screaming at the top of their lungs literally right behind me as we tried to rehearse. I kept thinking, "Can't you see I'm trying to play and you are SCREAMING into my ear, completely oblivious." I started playing for Nathan and couldn't hear him over the din. And he has a voice that can soar over an 80-piece orchestra and be heard in last row of a three thousand seat theater. I've learned over the years to keep my cool and let everyone get on with his or her work and do the best I can, but this time, I blew up and finally had to shout, "Please, just give us ten minutes to rehearse quietly! PLEASE!"
That did it and we went through the Susanne/Count Duet for the first time.
Nathan and Isabel seemed happy and I was pleased. "Okay everyone," I said, "commence yelling and screaming."
The fun thing about doing this concert was that no one, including Isabel and Nathan new the personal challenge I had set for myself. I wanted to make the Mozart live, and accompany these two artists with the technique and spirit they deserved. And challenge myself, to prove this Broadway Baby had gone classical.
I easily breezed through the opening three songs of our program, "Make Believe," from Showboat, "C'est Moi," from Camelot and "I Am Easily Assimilated" from Candide. That Broadway repertoire was my meat and potatoes for years and I could play it in my sleep.
But then came the moment of truth: the opera section of our program. Doing the performance is always a different experience; the adrenaline pumping, the audience reacting and the stage lighting obscuring the music.
But from the first minor chords of Crudele, Perché Finora, I felt fine. I learned from the rehearsal the subtle freedoms Nathan was taking with the music. Every great artist adds his or her own interpretations to these masterpieces and Nathan was no exception. But I was on him like glue. I knew where he was going to slightly ritard, where he was going to push forward and when he was going to hold a note a bit longer than most.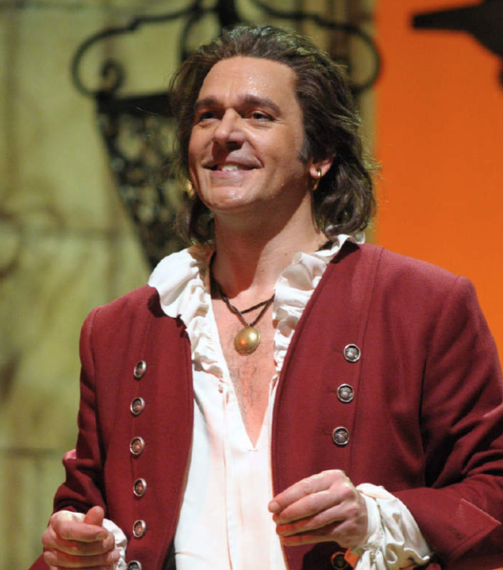 The same thing went for Isabel. From the moment I played the lovely intro to Voi Che Sapete, I was in control; we were completely together. Actually this performance seemed, at least to me, the best version of the aria we performed. Even though she has performed this piece a hundred times, I felt we were both discovering different nuances as we phrased together and made the music live.
We received prolonged applause that built into a standing ovation.
I was beaming: I played Mozart for Isabel Leonard and Nathan Gunn. Bravi Tutti!
— This feed and its contents are the property of The Huffington Post, and use is subject to our terms. It may be used for personal consumption, but may not be distributed on a website.