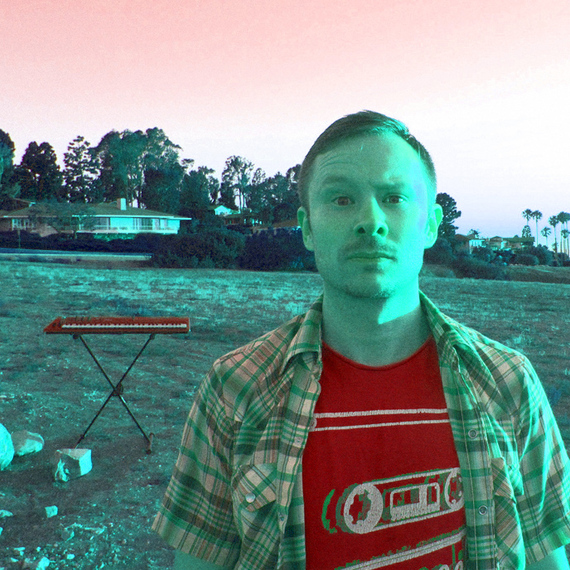 Truly unique electronic music has become a rarity in an over-saturated and internet-based world; though rare, it does actually exist. Amidst a sea of Soundcloud pages, overnight successes and one-hit wonders, the treasure hunt for that electronic gem is all the more exciting. When you finally stumble upon that special sound that catapults you into sonic bliss, you appreciate that sound all the more.
One of the newest and most eclectic independent music producers in the experimental-electronic music scene is the modest moduS ponY who resides in Hawthorne, California. The man behind moduS ponY is Matt Ackerman, a talented multi-instrumentalist who spills the colors of his mind into his work creating a dreamy collection of visceral sounds. A mastermind in arrangement and an explorer of intergalactic soundscapes, his new EP record titled Dandelion Isle is creating yet another electronic music sub-genre that is redefining and reshaping any preconceived notions of the genre as a whole.
Skillfully mastered and tightly produced, Ackerman imbues each song with a different emotion beginning with the 30 second track "inapprOpriate overturE," an ethereal nugget of sound that whisks the listener away into a mystical haze. From this track on, Ackerman sets the trajectory of your musical journey, guiding you through a series of poignant messages, pastel soundscapes, vivid imagery and waves of synesthesia.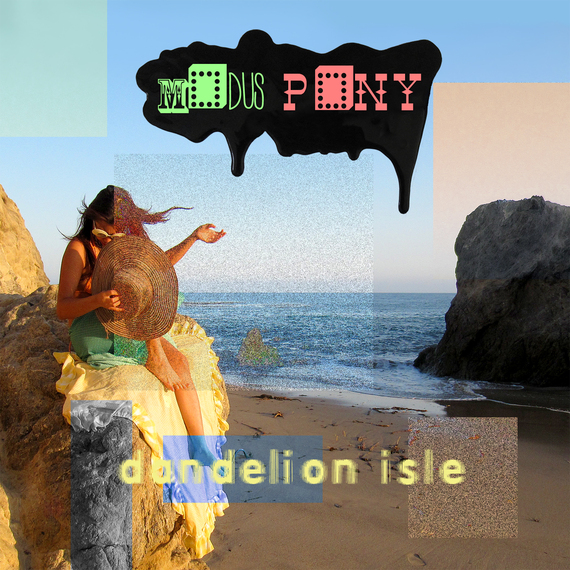 "shoes, shirts, servicE" is synthy and bubbly with a slightly comical narrative as the repeated line "give me shoes, give me shirts, give me shoes, give me service," is peppered throughout the track. One of the most complex tracks on the album, "shoes, shirts, servicE" twists and curves through various melodies and then comes back full circle. The track "transactioN blisteR" sounds almost tropical, with a hypnotic cadence that loses the listener in its cyclical rhythm. Ackerman paints a brightly colored image using sound. "maP of the hitS" follows with a catchy guitar riff that suddenly changes the vibe from dreamy to groovy, reminiscent of artists such as Beck who dance between the lines of catchy and experimental.
Airy and transient, "templE mischieF" caresses your senses through to "nut – like flavoR," a funky track chock-full of old, vocal samples of a bygone era. With an elegant instrumental breakdown in the middle, the song evolves with simple piano melodies and a paradise of electronic sounds and percussion. The album closes with "t.v. noiR," the most experimental and bizarre track on the EP, zapping and morphing its way through your ears, it sends you off into the universe with a friendly cosmic nudge.
Ethereal, rhythmic, groovy, catchy, intellectual, visceral, tropical, hypnotic and a little weird, moduS ponY is moving through musical dimensions and spacial soundscapes. He is adventurous in his sound choices and talented in his presentation. Just like words, sounds do not have meaning until arranged into a language that others can understand and connect with. moduS ponY utilizes strange sounds, samples, and instrumentals to create a sonic language that resonates with its listeners. Futuristic and extraterrestrial, moduS ponY will no doubt make a supersonic, interstellar impact on the music world.
Soundcloud: https://soundcloud.com/moduspony/sets/dandelion-isle
Bandcamp: https://moduspony.bandcamp.com/
Facebook: https://www.facebook.com/moduspony
Twitter: https://twitter.com/moduS_ponY

— This feed and its contents are the property of The Huffington Post, and use is subject to our terms. It may be used for personal consumption, but may not be distributed on a website.