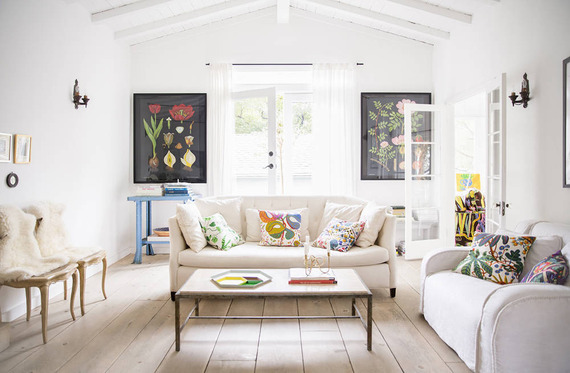 photographs by Brittany Ambridge text by Caroline Biggs interior design by Anne Ziegler
Trend forecaster Anne Ziegler has made a career out of being on the cusp of the latest styles. Now, after a decade of cramped apartment living in New York City, she embraces the laid-back vibe of her new Los Angeles home.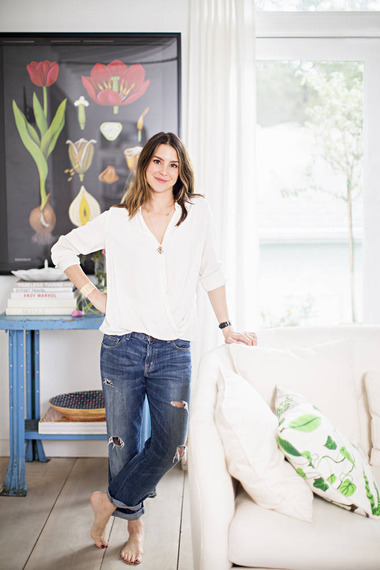 western expansion
When Anne Ziegler and husband Scott Manson began hunting for a house in Los Angeles last year, they were seeking an oasis from their busy careers. "My job is so visual," says Ziegler, who works as a trends consultant for brands such as Express and Tory Burch. "I spend all day looking at magazines, books, and blogs for inspiration. So we wanted a peaceful place in the canyon away from the over stimulation of our lives." Ziegler-who relocated to California in 2012 after nearly a decade in Manhattan-was also looking forward to stretching out a bit and ditching the compact, space-saving furniture that had been a necessity of New York City living.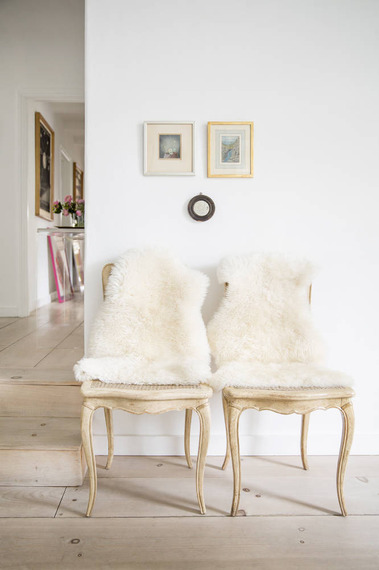 Inexpensive sheepskin rugs from IKEA serve as stylish throws for chair backs and sofas.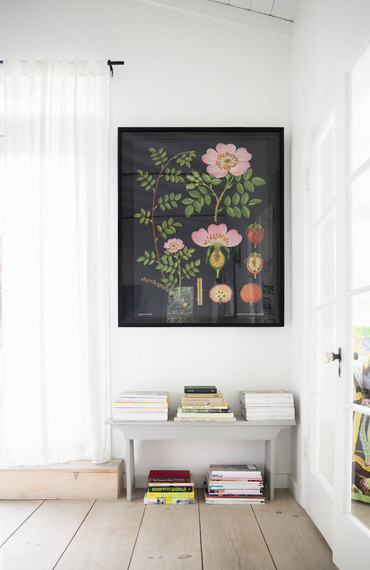 A botanical print echoes the bright hues and patterns of the living room's throw pillows.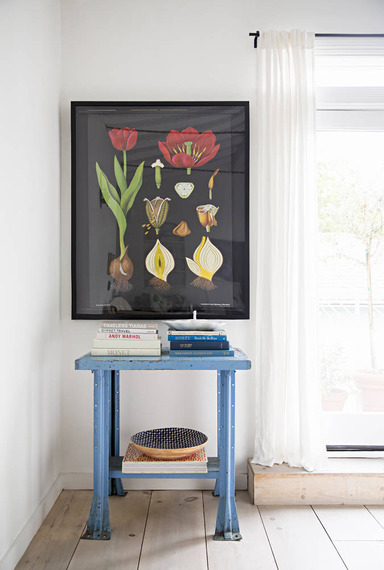 "Style should evolve. You have to be open to change."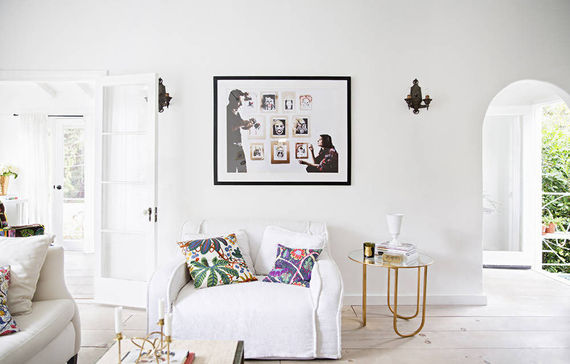 Ziegler likes to rotate art throughout the home; this framed photo, of the rock band The Kills, was taken by her friend Victoria Will. In fact, "much of our artwork was made by our talented friends," she says. "It makes us happy to see their pieces every day."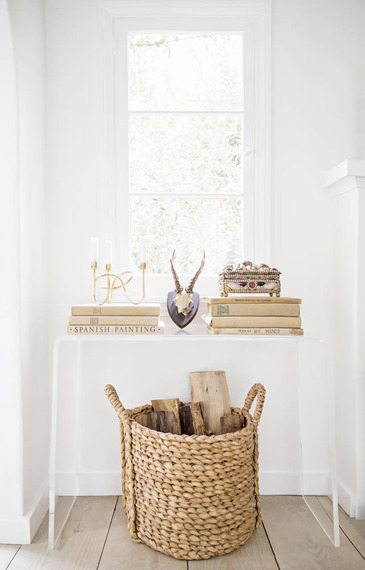 A vignette of collected treasures: a Josef Frank candelabra, a pair of vintage antlers, and a shell-covered box given to the couple as a wedding present.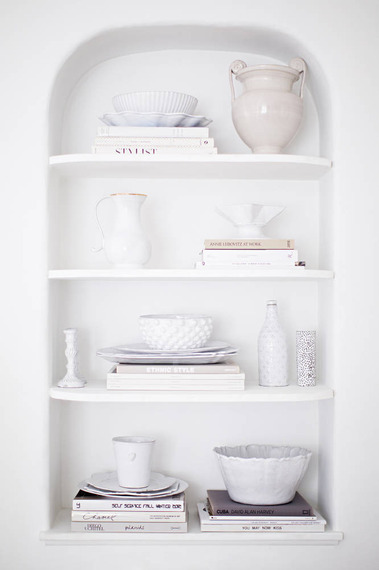 A recessed bookshelf displays Ziegler's collection of Astier de Villatte creations.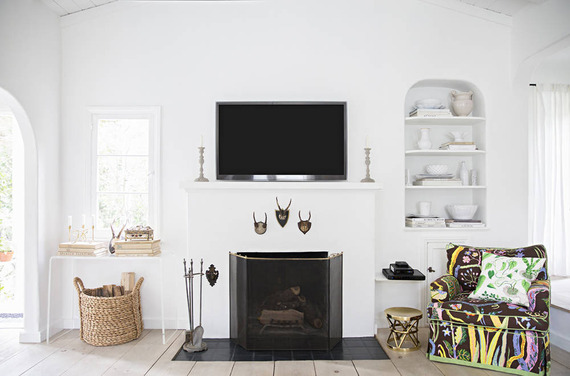 blank canvas
Eventually, the couple stumbled upon a 1,600-square-foot two-bedroom residence high in the hills of Laurel Canyon. The 1934 abode had recently undergone a top-notch renovation that updated the home with whitewashed pine floors and a crisp white color scheme. "We fell in love with the airy, open space," Ziegler explains. "High ceilings, beams, and lots of natural light."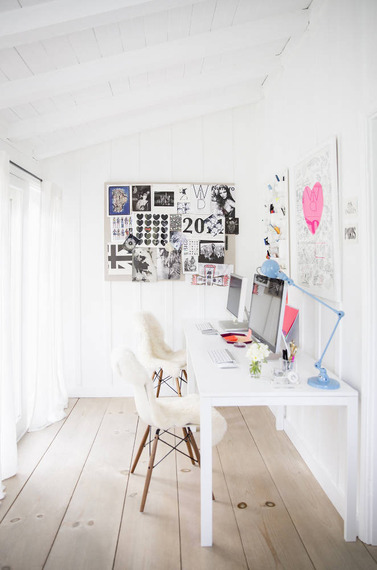 Ziegler's office is a blend of utility and chic.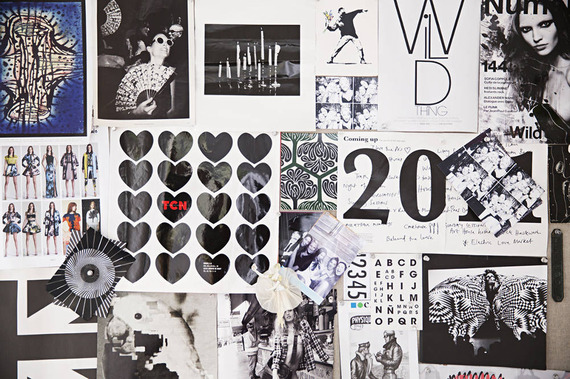 Ziegler's inspiration board, charting what's new and next!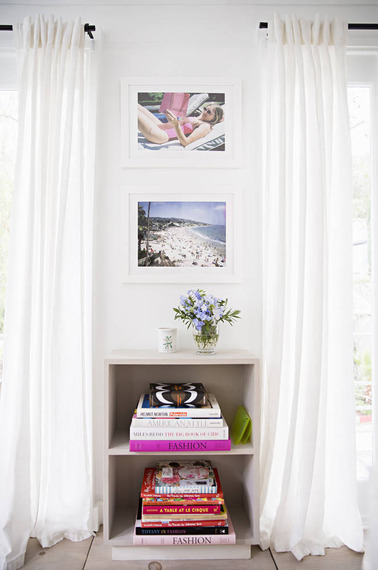 Fashion-themed books and photography purchased from Tappan Collective infuse Ziegler's office with color.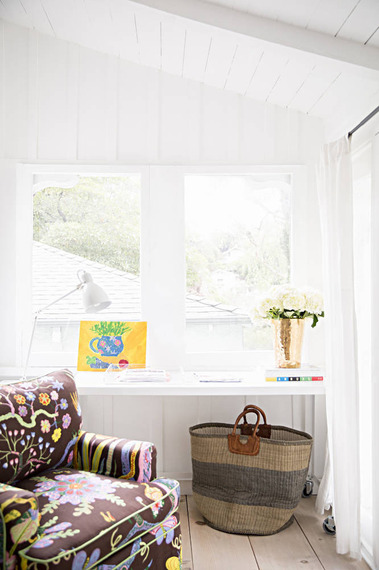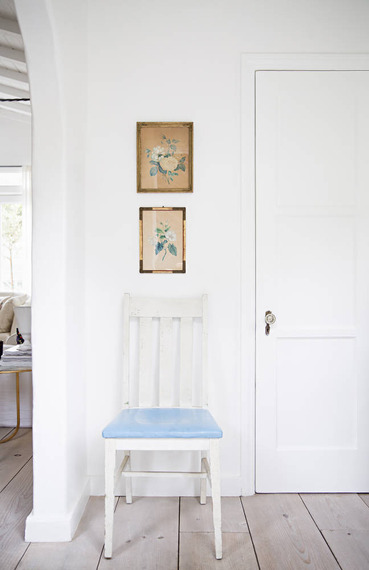 creative expression
Aside from the extra room, Ziegler says it's the creative control of owning a home that she's found most rewarding. Since moving in, the couple have made few cosmetic changes, instead focusing on filling their rooms with pieces of personal significance. "The style of the house hasn't been planned," Ziegler says. "It's a spontaneous accumulation of things I've gathered for years. I believe that when you consistently buy things that speak to you, they work together."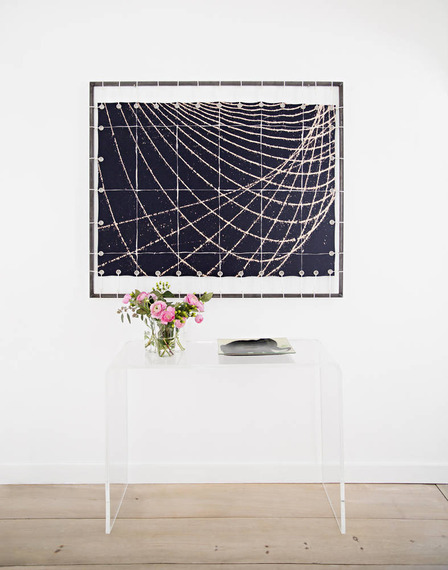 A creation by Field Kallop gives graphic definition to an ethereal interior.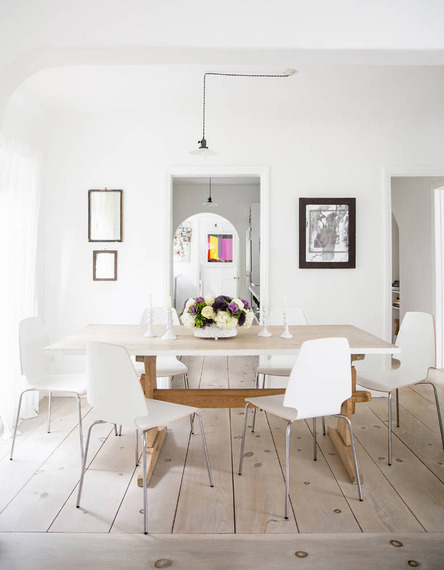 A Swedish trestle table is paired with IKEA chairs.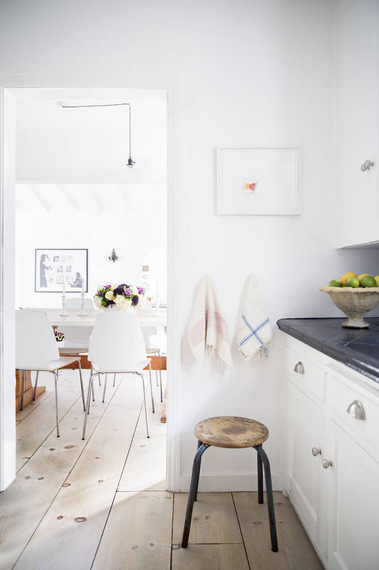 In the kitchen, a vintage French stool provides a spot for perching.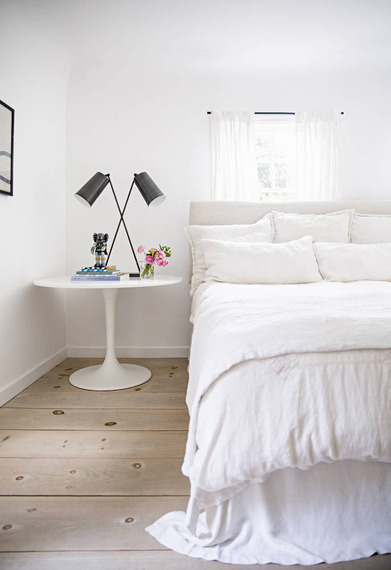 In the bedroom, high (luxe Matteo bed linens) and low (IKEA pedestal table) cohabitate with ease.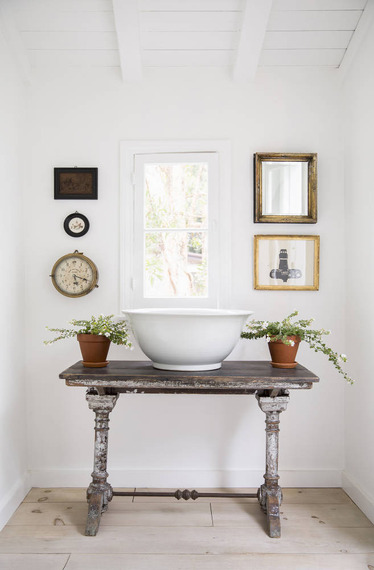 An oversize ceramic bowl offers chic storage in the entryway.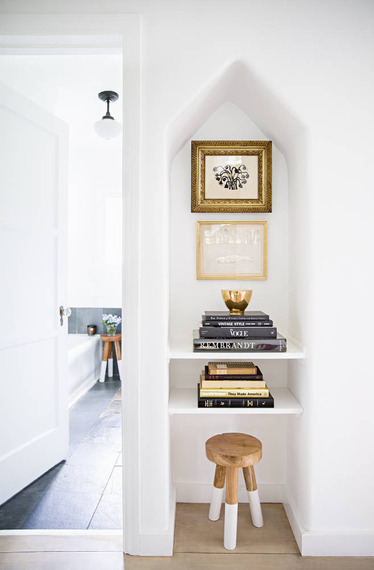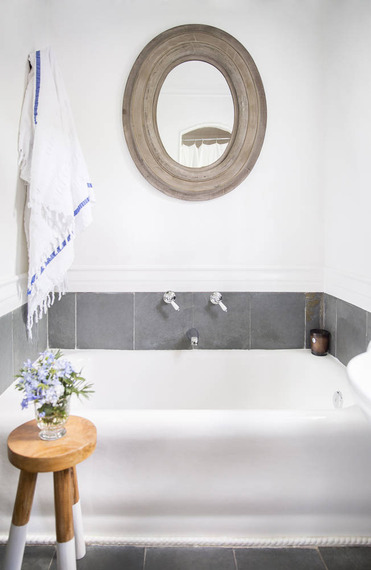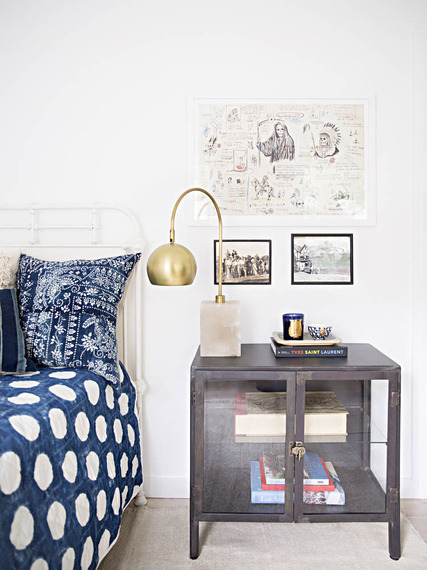 "I love the house's clean lines. They're a great backdrop for favorite things."
MORE ON DOMINO.COM
At Home With Color
Get To Know Sally Wheat
Locally Grown
True Colors
— This feed and its contents are the property of The Huffington Post, and use is subject to our terms. It may be used for personal consumption, but may not be distributed on a website.