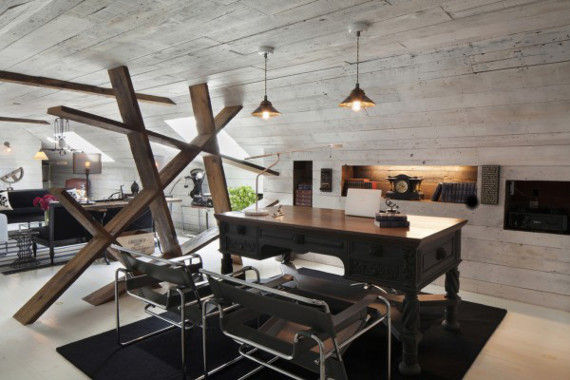 All photos courtesy of Décor Aid.
In order for a home office to really work, it needs to be just as much home as office. So with that in mind, when our Décor Aid designer team was tasked with creating an office space in a Hamptons vacation retreat, they wanted to make sure it still felt like a get-away from the stresses of daily life, while also incorporating all those essential office necessities.
The homeowner was a seasoned entrepreneur who wanted to his home office space to be located away from the main living area of the house. So our team transformed the top floor of the house into an open plan office loft. In order to merge the Hamptons vibe with a professional aesthetic, they juxtaposed the reclaimed-wood walls and ceiling with mid-century modern furniture choices like the Marcel Breuer Wassily armchairs. The space is anchored by an large antique executive desk on one end and a modern seating area on the other with a geometric room divider separating the two distinct spaces. The designers worked with the alcoves and attic dormers in the top floor space rather trying to disguise them — using them for storage space and building in a window seat. The resulting look is proof that even a home office can make a luxurious design statement. And with an office like this, even working while on vacation isn't quite such a bad thing.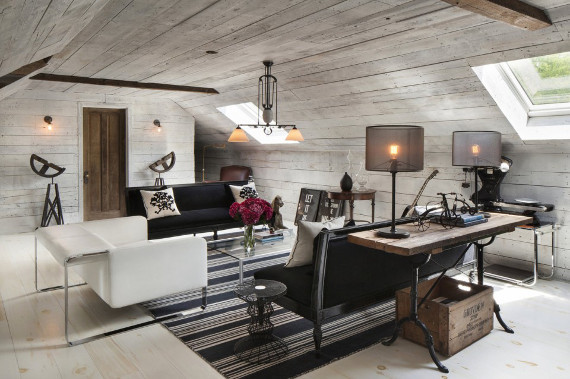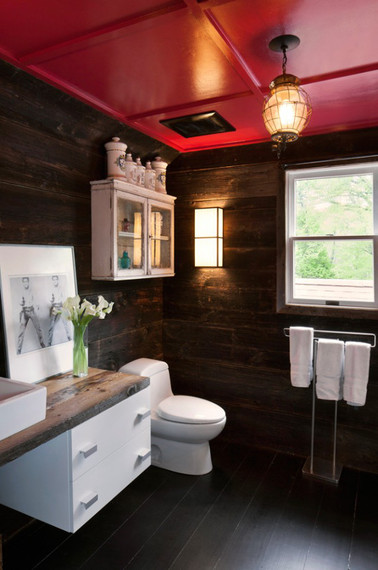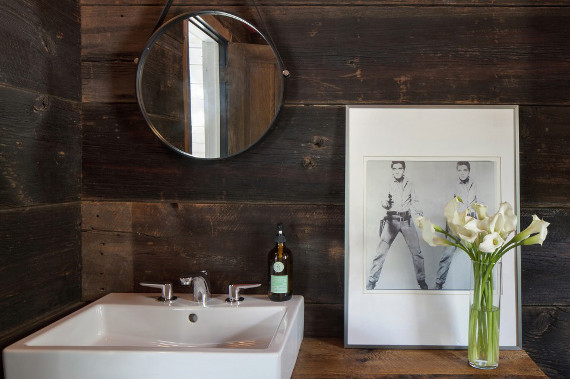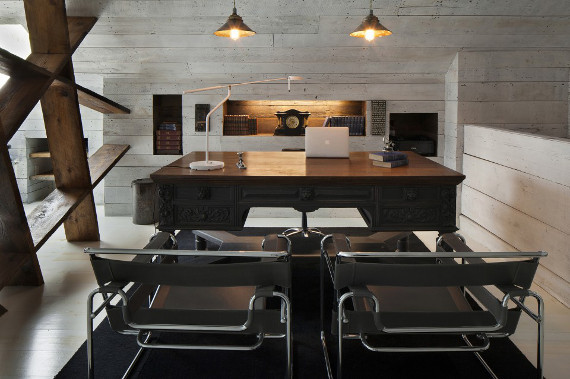 Get more great tips from our Decor Aid designers at The Journal.
— This feed and its contents are the property of The Huffington Post, and use is subject to our terms. It may be used for personal consumption, but may not be distributed on a website.