Now that school's back in session and everyone's schedule is a little more hectic, easy weeknight dinners are a must. These simple and delicious recipes will help you get dinner on the table fast.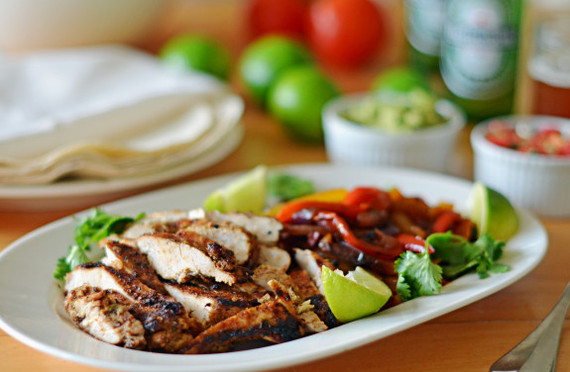 Families love fajitas because everyone can pick their favorite fixins'. In this recipe, I marinate and grill the chicken for a delicious smoky, charred flavor. Then, I sauté the onions and peppers on the stovetop until they caramelize and sweeten. You can do all of the prep ahead of time, so all that's left to do at dinnertime is quickly grill the chicken. GET THE RECIPE
2. Grilled Moroccan Meatballs with Yogurt Sauce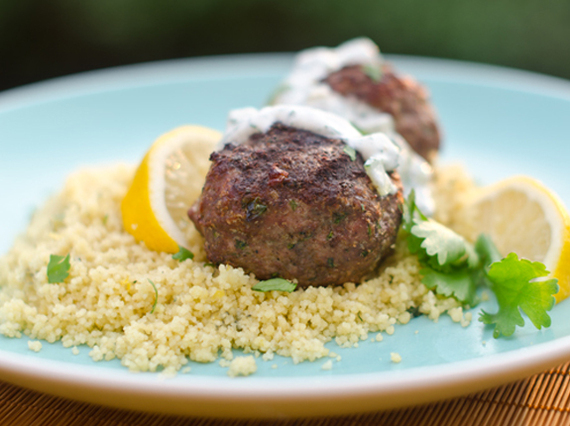 Adapted from Curtis Stone's What's for Dinner?, this is a quick and easy meal that's big on flavor. Ground beef is laced with warm spices, fresh herbs and garlic, and then grilled in meatball form until smoky and charred. Serve over couscous with a cooling yogurt-cucumber sauce. GET THE RECIPE
3. Pecan Crusted Chicken Tenders with Honey Mustard Sauce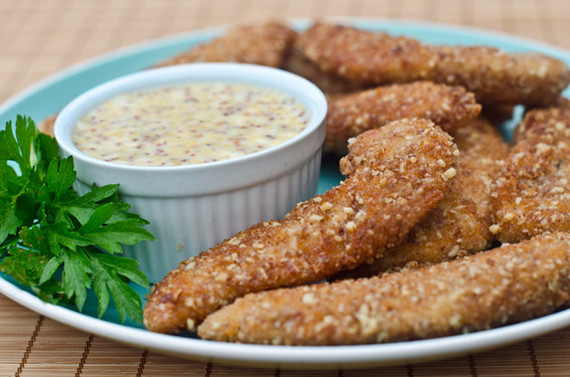 In this gourmet twist on chicken tenders, tenderloins are breaded in a mixture of pecans and panko, then pan-fried until crispy and golden and served with a creamy whole grain honey mustard sauce. Since the pecans are finely chopped, even kids who think they don't like nuts will try them, ask for seconds, and even sneak thirds when you're not looking! GET THE RECIPE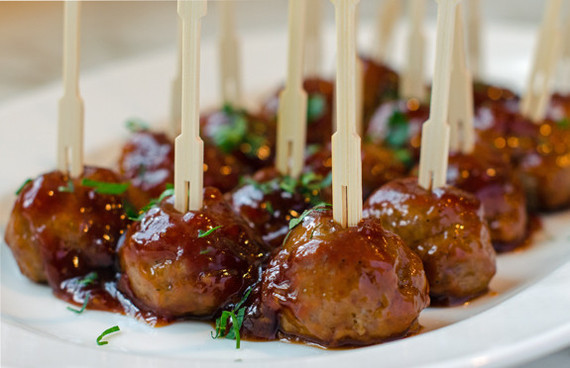 Throw away those old kitschy cocktail meatball recipes that call for grape jelly and frozen meatballs — these are easy to make and so much better. The meatballs are baked, not fried, and the sweet and tangy sauce is ready in under 15 minutes. They're delicious over white rice for dinner and kids absolutely love them. GET THE RECIPE
5. Crispy Tilapia Fingers with Garlic Mayonnaise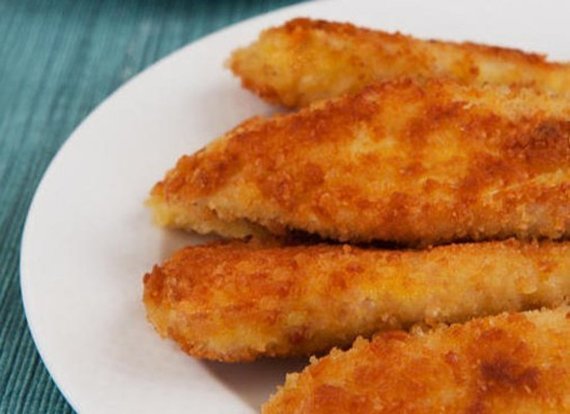 If you're wondering how to get your children to eat — or even love — fish, try feeding them this. Tilapia fillets are lightly coated with panko, pan fried to crispy perfection, and served with a tangy garlic and lemon mayonnaise. GET THE RECIPE
6. Smoky Chickpea, Red Lentil & Vegetable Soup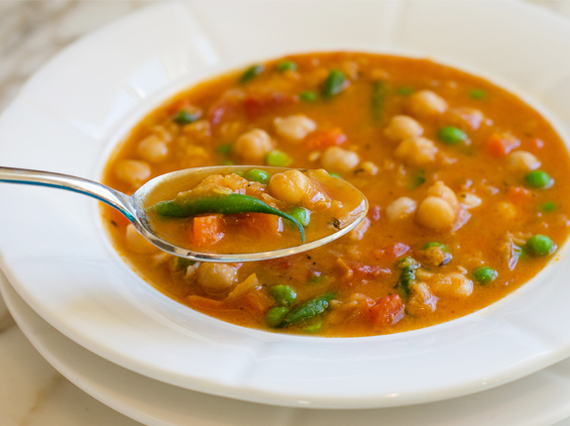 This soul-satisfying, vegetarian soup is healthy and hearty enough to be a complete meal. The best part — it's ready in 30 minutes yet tastes like you spent all day in the kitchen. GET THE RECIPE
7. Crispy Coconut Shrimp with Sweet Red Chili Sauce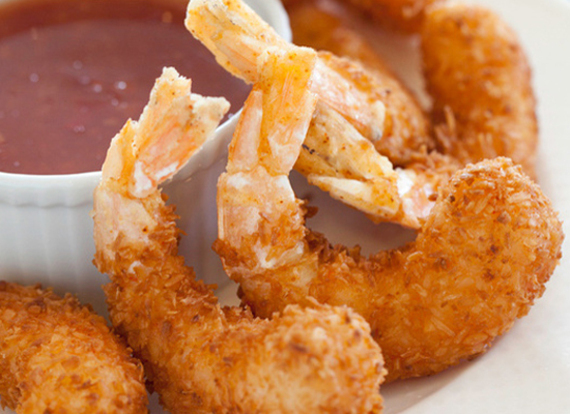 I've had Coconut Shrimp at many restaurants, but this homemade version beats them all. It's remarkably easy to make: you can do all of the preparation in advance, and the sauce comes straight out of a bottle. GET THE RECIPE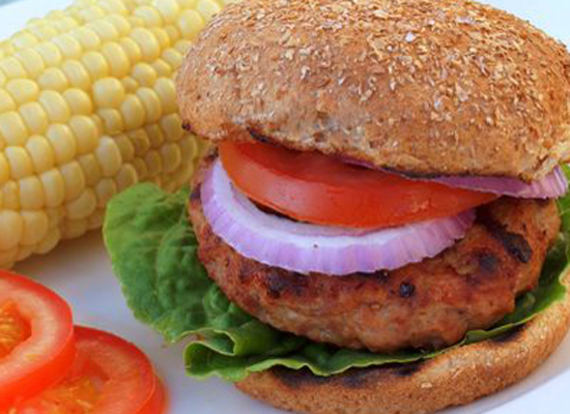 Turkey burgers are usually dry and tasteless. Not these! The secret is adding Italian turkey sausage — a trick often used with meatballs. GET THE RECIPE
9. Perfectly Grilled Chicken Breasts with Lemon, Garlic & Herbs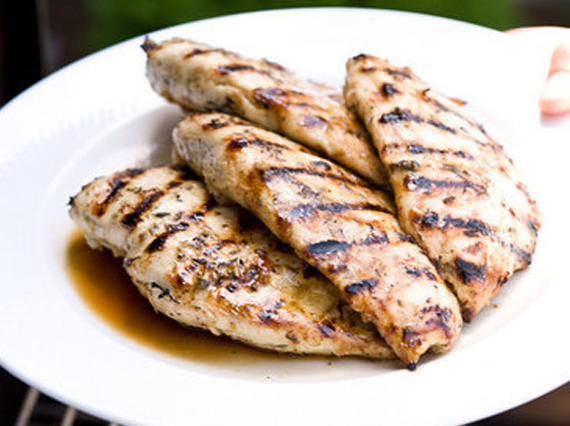 This is my basic, go-to grilled chicken — perfect for a quick weeknight dinner — and so versatile. You can serve the fillets on their own (kids love them), topped with cheese on a toasted bun, chopped up in a quesadilla or, as I often do, sliced over a Greek or Caesar salad. GET THE RECIPE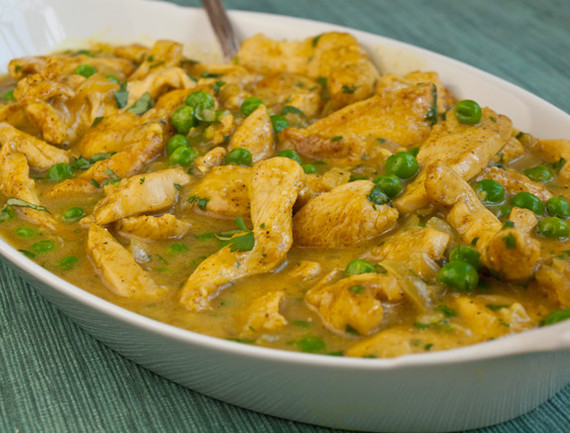 Here's a dish the whole family will love. Thinly sliced chicken breasts are quickly sautéed with curry powder, then simmered in an aromatic and slightly sweet curry sauce thickened with Greek yogurt. Green peas and fresh cilantro add a vibrant, fresh touch. GET THE RECIPE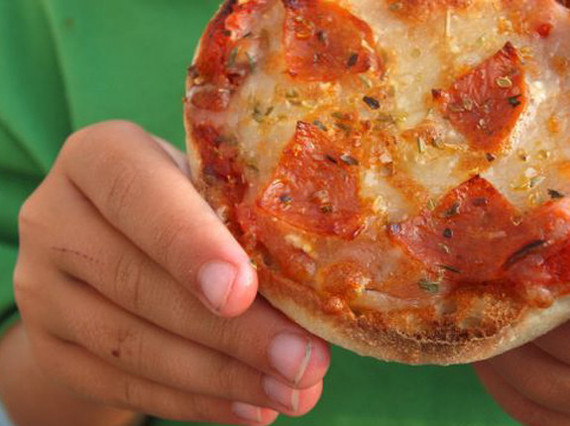 Set out all the ingredients and kids can make these mini pizzas all by themselves. Dinner done (and fun)! GET THE RECIPE
12. Orecchiette with Sausage & Broccoli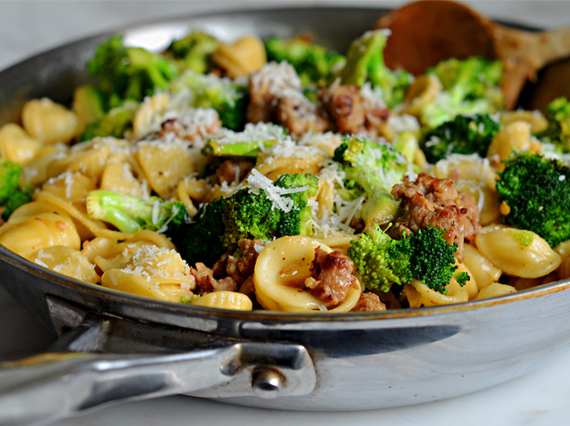 This delicious pasta dish is adapted from Lidia's Italian Table by Lidia Bastianich. Not only is it quick and easy to make — 25 minutes tops — the whole family eats it up, broccoli and all. GET THE RECIPE
— This feed and its contents are the property of The Huffington Post, and use is subject to our terms. It may be used for personal consumption, but may not be distributed on a website.